Sustainable animal agriculture is key to UK's Net Zero goals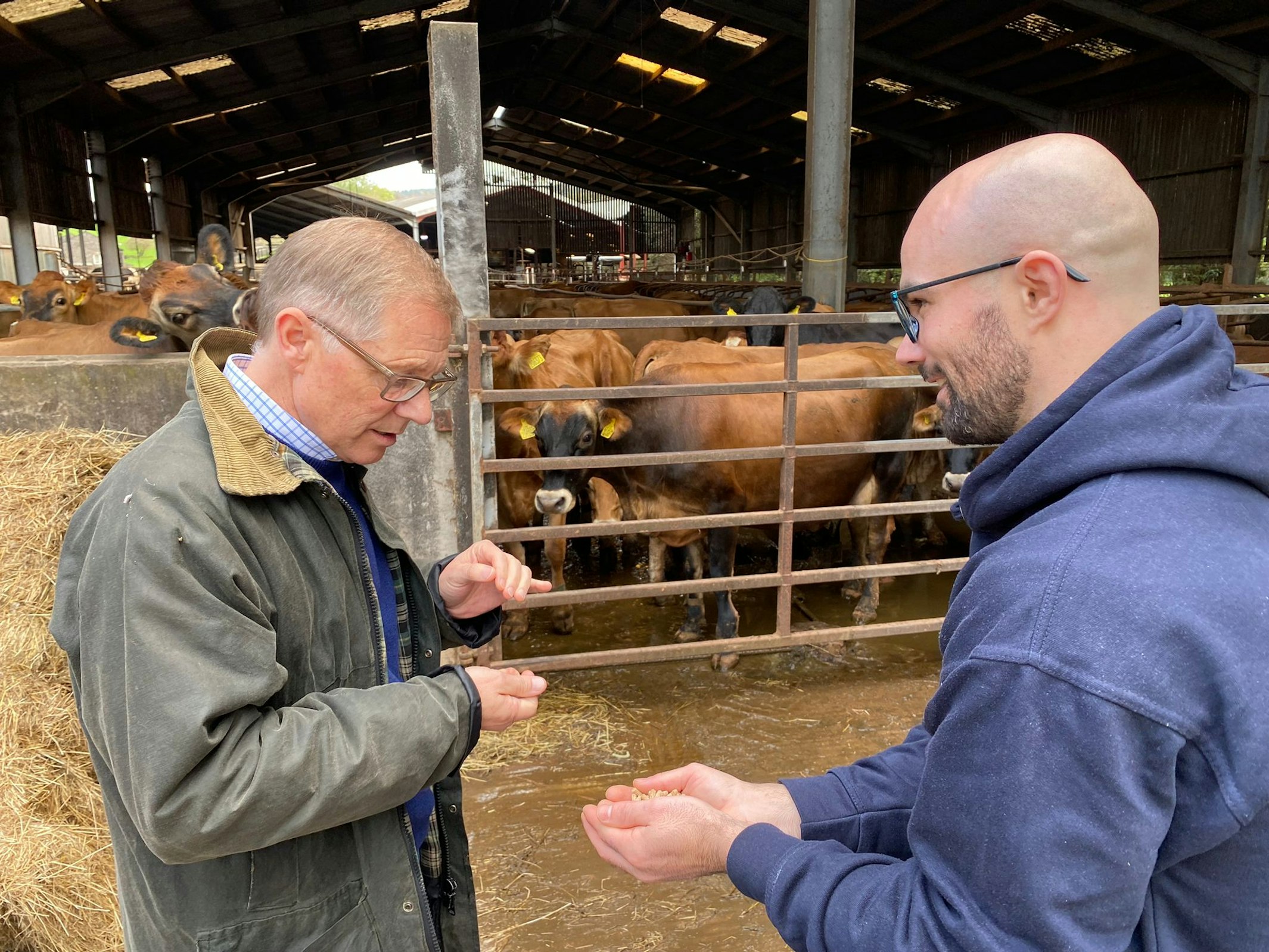 Ed Towers (right) demonstrates Mootral's methane suppressant Enterix™ to MP David Morris (left)
The UK's Department for Environment Food and Rural Affairs (Defra), recognises the substantial role that methane mitigation in animal agriculture can play in meeting the UK government's Net Zero targets. In its most recent announcement, Defra has reiterated its readiness to work with the industry and farmers to encourage widespread adoption of methane suppressants.
We were therefore thrilled to visit one of our original partners, Brades Farm Dairy, alongside David Morris, MP for Morecambe & Lunesdale, to demonstrate the impact our technology can have on the farm. 
Situated in Lancashire, Brades Farm is leading the way for sustainable animal agriculture in England, and is run by two generations of dairy farmers, Ed and John Towers. The formidable father and son duo were happy to discuss their motivations for working with Mootral and the benefits they have observed to date.
In answer to the government's recent call for evidence, 72 percent of respondents identifying as farmers cited animal health and welfare as a key consideration in choosing methane suppressants, while 69 percent cited cost as a key barrier to adoption. The Brades team was able to share their observations of positive animal health outcomes and favourable farmer economics. 
David Morris MP commented on his visit: "It was a pleasure to visit Brades Farm and see first-hand how Morecambe and Lunesdale is leading the way in tackling agricultural emissions, and providing much needed financial support for farmers with Mootral. Innovation is required in all sectors if we're to become a science superpower, reach our Net Zero targets, and provide energy security at home. It's great to see the private sector step-up, and we hope to champion these solutions on a much larger scale."